Selecteer de tekst voor spraak (Nederlands).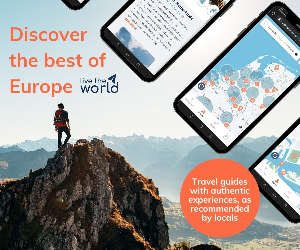 Live the World is het eerste digitale platform voor slow travel. We willen het plannen van een reis – dichtbij of ver weg – makkelijk en gewoon leuk maken voor de onafhankelijke, nieuwsgierige reiziger.
Van kant-en-klare routes, tot een interactieve kaart gevuld met meer dan 1000 activiteiten, ervaar reizen die worden aanbevolen door vertrouwde locals. Ons platform is speciaal voor u samengesteld, met verdere personalisatie beschikbaar.