Selecteer de tekst voor spraak (Nederlands).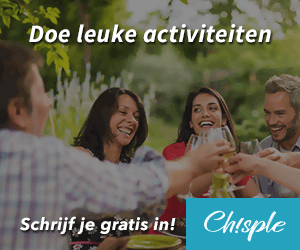 Chisple is een moderne ontmoetingsplaats voor mensen die snel en makkelijk nieuwe contacten willen leren kennen. Ontmoet gelijkgestemden om je vriendenkring mee te verbreden.
Of je nu samen wil sporten, wandelen, reizen of andere activiteiten wil oppakken, via Chisple is er altijd iemand te vinden die dit samen met jou wil ondernemen. Leden kunnen zich gratis inschrijven om via hun gebruiksvriendelijke account nieuwe mensen te leren kennen.