Selecteer de tekst voor spraak (Nederlands).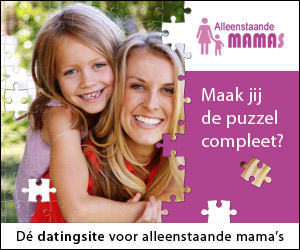 Alleenstaande-Mamas.nl is dé ontmoetingsplaats voor alleenstaande mama's (en papa's) in Nederland die op zoek zijn naar vriendschap met andere ouders, een date of een serieuze relatie. Met gemiddeld 250 nieuwe deelnemers per dag is Alleenstaande-Mamas.nl uitgegroeid tot één van de grootste én meest actieve community's voor alleenstaande ouders.
Op AlleenStaande-Mamas.nl kan men in een vertrouwde omgeving op een eenvoudige en veilige manier op zoek naar nieuwe contacten. Na het gratis inschrijven kan men rustig op zoek naar een leuke en geschikte kandidaat die voldoet aan zijn of haar zoekprofiel. Door eerst te mailen of te chatten met andere deelnemers kan het contact in een eigen tempo opgebouwd worden. Door de berichten via AlleenStaande-Mamas.nl te versturen blijft de bezoeker anoniem zolang hij of zij dit wenst: men heeft dus zelf de touwtjes in handen en bepaalt zelf wanneer zij toe zijn aan een eventuele afspraak in "het echte leven".